My name is Anesteia Tsagkalidou (she/her). I was born and raised in Greece, and I have been living in the Netherlands since 2017.
I finished my Bachelor studies in Psychology in Greece and completed my Masters in Clinical Psychology, and my Masters in Gender Studies in the Netherlands. In the last few years, I became affiliated with Gestalt therapy. Gestalt therapy encapsulates a number of values that are aligned with who I am as a person, and as a therapist.
That is why since 2020 I have been training to become a Gestalt therapist. Who I am has been influenced by my experiences in adjusting to life in a new country, with all the challenges that this entails, as well as being exposed to different fields and theoretical orientations.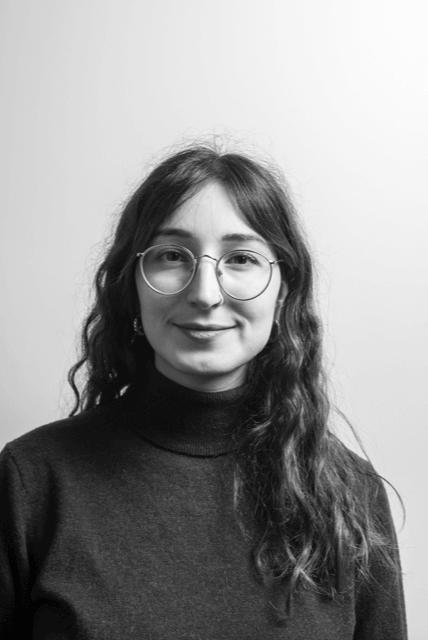 How do we relate ourselves to our environment?
How does our environment shape us?
How do we navigate our social identities like race, gender, sexuality, class, age, and disability?
How do we navigate the oppression or power that stems from them?
How do we relate to our past traumas and how do we move towards healing?
These are questions that fascinate me as a therapist and as a person. I work with a Gestalt-based, integrative approach. That means that a basic axis in my work is working with raising awareness to the here-and-now, and with understanding and connecting with emotional and physical sensations, without judgement. Besides Gestalt, I am influenced and work with a variety of techniques and theories that I tailor according to each person's needs and goals.
I have done a lot of self-development, and I am committed to continuous learning and growing self-awareness. I am always curious about how we can understand ourselves and others, as well as how we can heal and be healed. Curiosity, care, active listening, personal context, and empathy are some of my values as a therapist and as a person. I do not believe in strict labels, and try to understand everyone's labels and symptoms in relation to their personal context and their story.